Portugal have moved their training camp to Lyon venue of their semi-final clash with Wales.
Led by team captain, Cristiano Ronaldo, the players went through their training with Coach Fernando Santos and his technical team.
The semi-final pits Ronaldo against his Real Madrid team mate, Gareth Bale who has been instrumental for Wales.
The world's two most expensive players take different approaches to their leadership role. While Bale is widely acclaimed as an inspiration for his national team, Ronaldo's influence on Portugal has been subject of debate.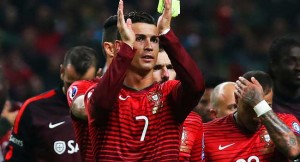 Wales's talisman, Gareth Bale says he is just part of the team which is the star and not him.
He insists there is enough talent in the team for them not to be considered a one-man side.
Germany, Italy, Euro 2016Meanwhile, Germany team continue preparation for their semi-final against France without midfielder Sami Khedira who will miss the remainder of the tournament.
The Juventus midfielder sustained an adductor muscle injury in the quarter-final victory over Italy.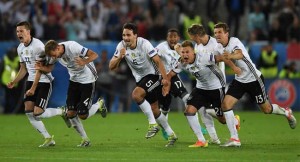 Khedira, who had played in all of Germany's matches at the tournament, was withdrawn early in Saturday's game after over-stretching during a challenge for the ball.Host team,France are in excellent shape,but report says Blaise matuidi might be left out after struggling for fitness.